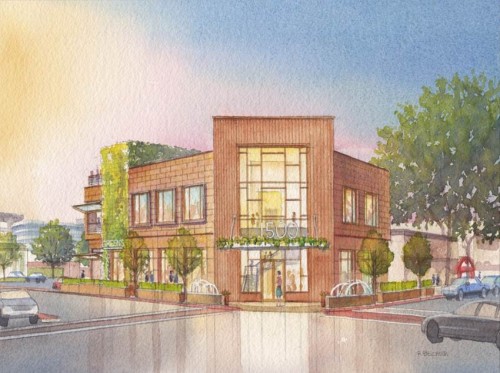 All drawings copyright Robert Becker
Now that B.H. Development has been awarded the N. Main/Mt. Diablo parking lot project in downtown Walnut Creek, you're probably wondering what it'll look like. Brian Hirahara, the owner of B.H. Development sent over some conceptual renderings of the future restaurant. This is the same developer who brought the restaurant Sasa to Walnut Creek, as well as The Corners project across the street which features Tiffany's and the upscale tapas-style restaurant Va de Vi.
With this background in mind, it looks like the bar component to this new restaurant will be more similar to the bar at Va de Vi, in other words more upscale compared to other bars/lounges in the city that have been having problems lately.
Anyway, take a look at the outdoor dining concept in this next rendering. Note the butterfly windows which is a cool concept. The diners sitting outside are facing Commercial Lane, which I imagine will be renamed to something more appropriate in due time.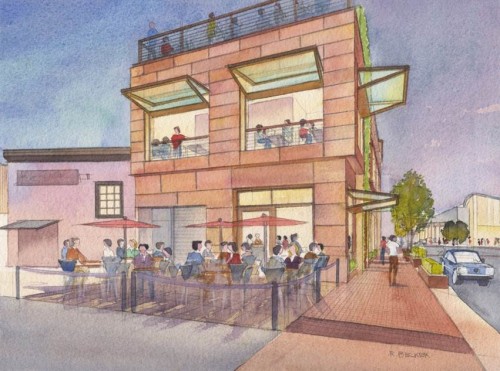 This is the view at the corner looking down Mt. Diablo Blvd. Note the benches, glad those will be going in as well.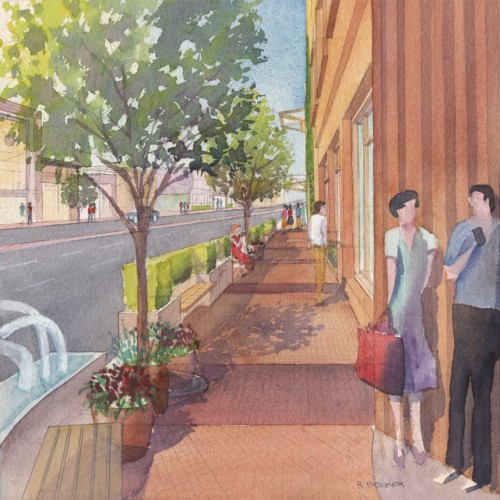 See more drawings including an aerial view after the jump