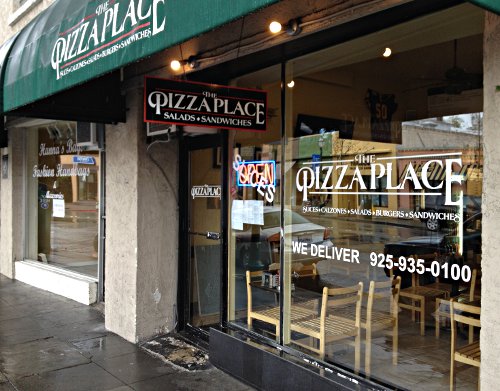 Way back in October of last year, I posted about Hanna's Bags moving to a different location, and now it's all coming together with the uproar over Ming Quong potentially moving as well. If you look closely in the above photo you'll notice an empty storefront, formerly Hanna's Bags, between Dudum-owned The Pizza Place and Ming Quong (out of frame at left).
It turns out that the building is owned by Jack Dudum, the father, and according to the owner of Ming Quong, Jim Wyman, there may have been plans to sell The Pizza Place to an organic restaurant and store that would expand into Hanna's Bags and Ming Quong. Eventually, people even stopped by to take measurements, confirming their suspicions. However, these people thought they were leaving in April even though their lease is not up until September, and so they don't know whether the deal is going to go through or not.
Stay tuned… I wonder what the Dudums will say about this.