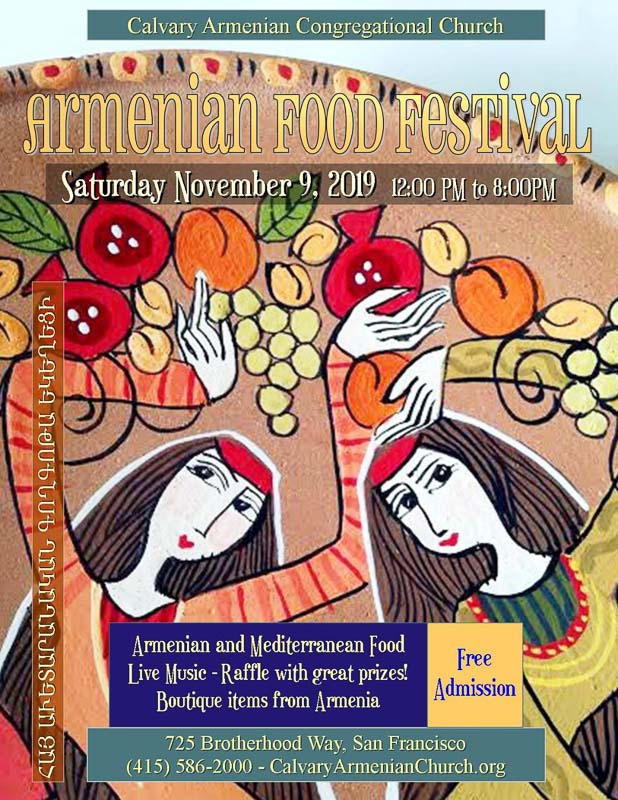 Armenian Food Festival:
Calvary Armenian Congregational Church
725 Brotherhood Way, San Francisco
Saturday, November 9th, 2019
12:00 – 8:00pm | Free

Join us for Calvary Armenian Congregational Church's 38th annual Armenian Food Festival! Come and enjoy a day full of authentic, fresh Armenian food and pastries, traditional Armenian music and dance, fun crafts and games, and a raffle!

Whether you're Armenian or not, young or old, carnivore or vegan there will be something for you to enjoy here! Don't miss out on a great time with friends, family, and the community at large.