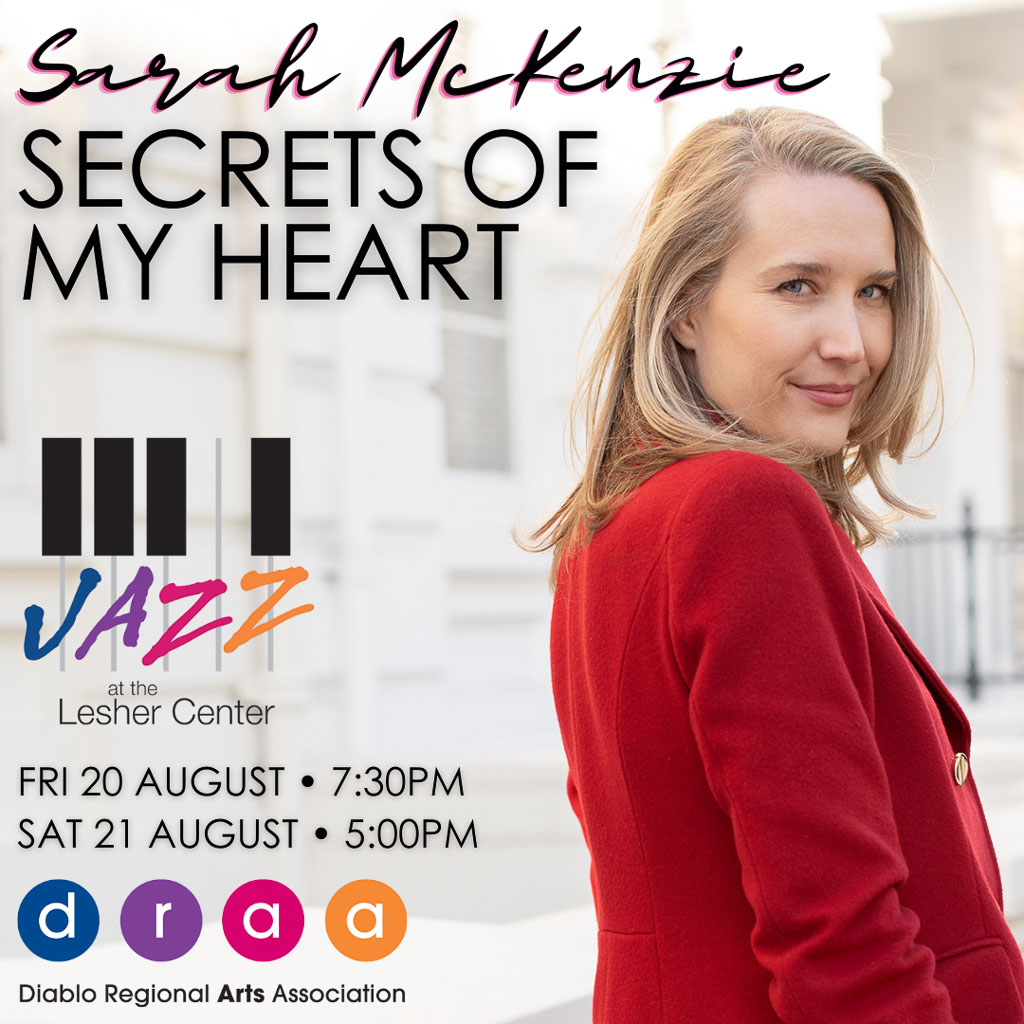 Jazz at Lesher Center – Sarah McKenzie Secrets of My Heart:
Lesher Center for the Arts
1601 Civic Dr, Walnut Creek
Friday, August 20, 2021, Saturday, August 21, 2021

After the great success of Sarah McKenzie's 2017 album Paris in the Rain (Impulse! Records) the 31-year-old pianist singer and composer returns with the poignant Secrets of My Heart, which documents McKenzie's burgeoning brilliance interpreting 20th-century jazz standards with her penchant for crafting sterling compositions that will surely become jazz standards in the 21st century.

In addition to performing songs from her latest album Sarah will also be showcasing pieces from Music Connects Our World – a production that Diablo Regional Arts Association was proud to commission in October 2020 (this full concert can be viewed online for free at: go.draa.org/MusicConnectsOurWorld).