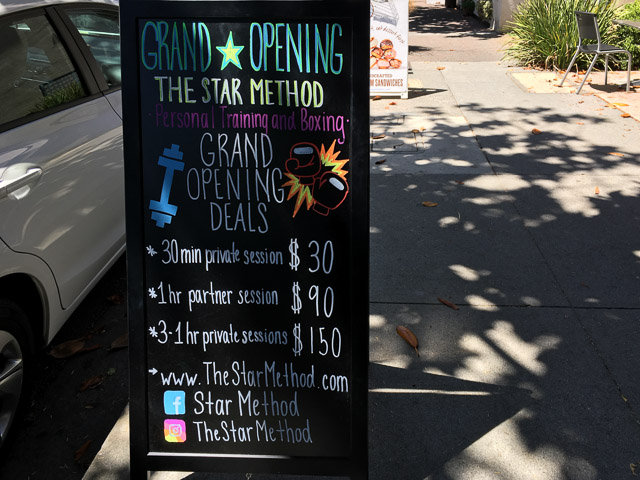 1372 N. Main St, Walnut Creek
A new gym focusing on personal training and boxing called The Star Method has opened on the second floor where CREAM is located in downtown Walnut Creek. Find out more about the trainer, Adam Nijem, here.
From their website:
The Star Method is not a diet, boot camp, or a quick fix to lose weight. The Star Method helps turn health and fitness into an organic way of life, rather than a pesky chore. More than just fitness classes, weight training, or any exercise, we've developed new age way to becoming more athletic by taking the best of sports and applying them to our fitness regimen. With our main role being positive lifestyle advocates, The Star Method has been proven to work for everyone from corporate teams, to fitness enthusiast, to competitive athletes.