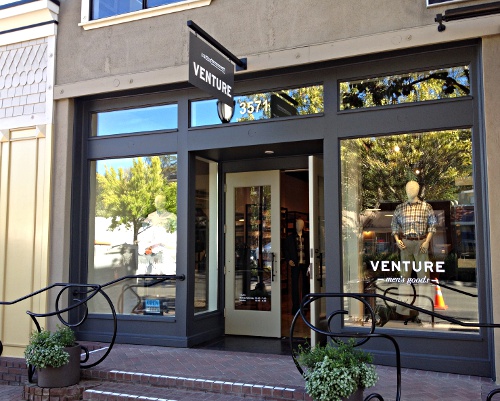 Venture Men's Goods, a new men's clothing store in downtown Lafayette whose name was only unmasked recently opened its doors last week. They focus on higher end California designed brands such as Tellason, Talyor Stitch, Marmot and more. You can check out the rest of the brands they carry here. Everything really looks amazing, the layout is clean (a fresh pine scent is evident thanks to the pine tables in the middle of the store), and they even carry local designers such as dapper beaux ties.
If you stop by today, be sure to enter your name for a chance to win a pair of SeaVees baja slip on shoes. The grand opening daily giveaway runs until tomorrow.
The space looks great: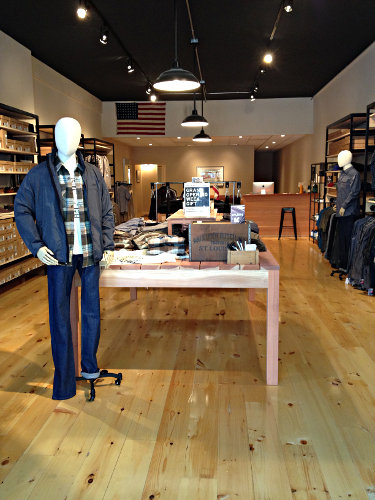 Check out the modern lounge area near the dressing rooms: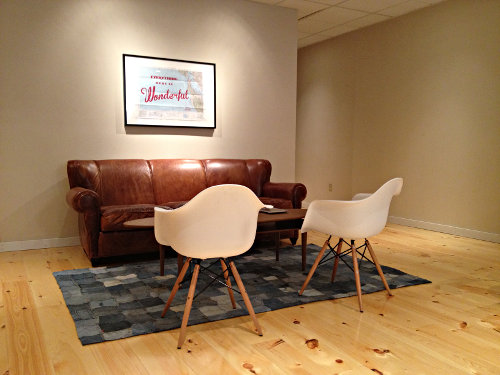 They have an iPad available at the table to use while you're waiting. The attention to detail is incredible. That map in the background is a custom designed screenprint using a United States Geological Survey map. (Available for sale as well.)
Venture Men's Goods is located at 3571 Mt. Diablo Blvd. in Lafayette, next to Radio Shack.