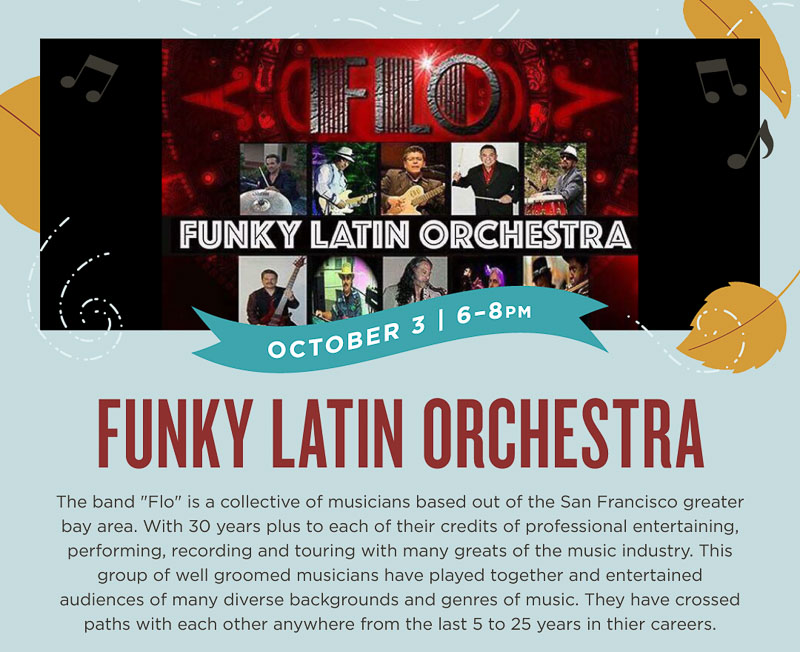 Funky Latin Orchestra:
The Veranda
2001 Diamond Blvd, Concord
Wednesday, October 3rd, 2018
6:00 – 8:00pm | Free

Vibes at the Veranda will light up Fountain Plaza beginning with Funky Latin Orchestra (FLO) on Oct. 3 from 6 to 8 p.m. The group has a dynamic sound ranging from salsa, Latin jazz and old school funk, to R&B, pop, and even some oldies. Guests may arrive early on Wednesday to set up their chairs and get comfortable for the performance.