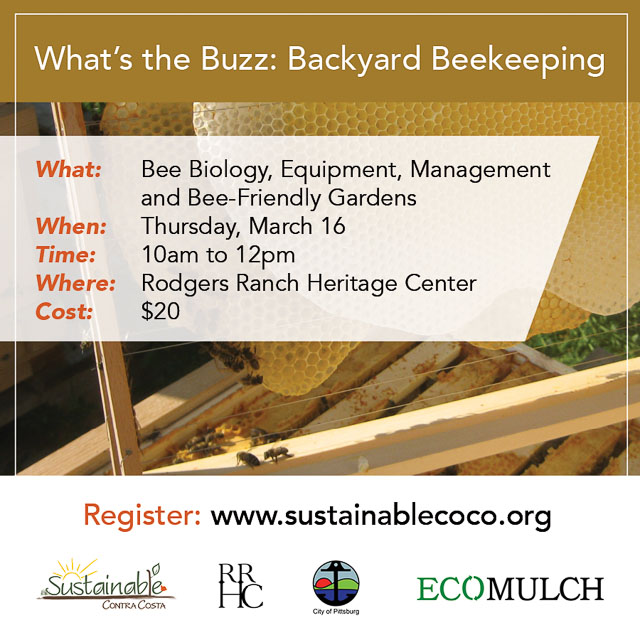 What's The Buzz: Backyard Beekeeping:
Rodgers Ranch Heritage Center
315 Cortsen Rd, Pleasant Hill
Thursday, March 16th, 2017
10:00am – 12:00pm | $20

Are you thinking about keeping bees? Or perhaps you just want to know more about these miraculous garden helpers and how to encourage them to visit your yard? Jan Pinkerton-Spieth, our expert from the Mt. Diablo Beekeepers' Association, teaches us about bee biology, equipment, installation, seasonal management, bee-friendly gardens, and much more!