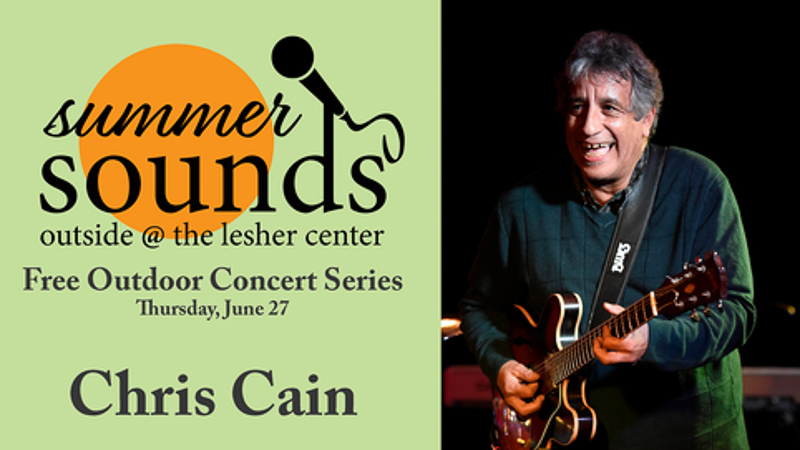 Summer Sounds Outside @ Lesher Center:
Lesher Center for the Arts
1601 Civic Dr, Walnut Creek
Thursday, June 27th, 2019
5:30pm | Free

The summer's hottest outdoor concert series in the East Bay is Summer Sounds, Outside @ Lesher Center.  All concerts are FREE, but reserved tables are available for purchase – perfect for the whole family!

Chris Cain's jazz-tinged, blues soaked guitar and deep, warm vocals have the maturity and authenticity of bluesmen many years his senior. His expressive style is the result of a lifetime of study and the relentless pursuit of music mastery. His passion and intensity are a blend of his mother's Greek ancestry and his father's soulful black heritage.