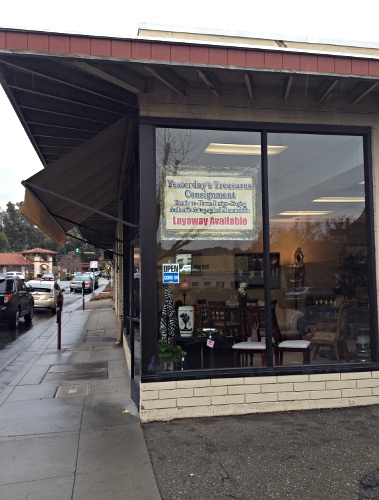 Yesterday's Treasures, a new consignment store recently opened in Lafayette about 2 weeks ago. It's located at 996 Moraga Rd. next to Squirrels Coffee Shop and focuses on larger items like sofas and furniture but also offers smaller items as can be seen by the photo below: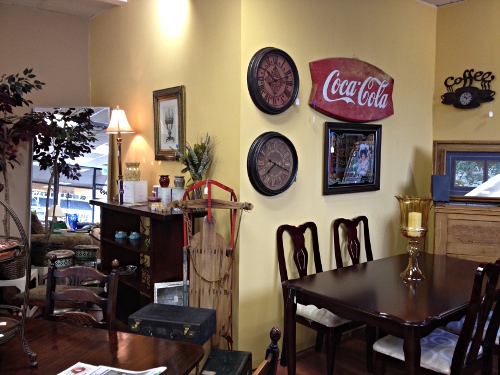 This is their 3rd store; the other stores are located in Antioch and Brentwood. From their website:
We are a furniture consignment store offering the most unique, attractive, and many times one of a kind home furnishings. We specialize in newly used and unique furniture at affordable prices. Even our antiques and vintage pieces are in impeccable condition!!