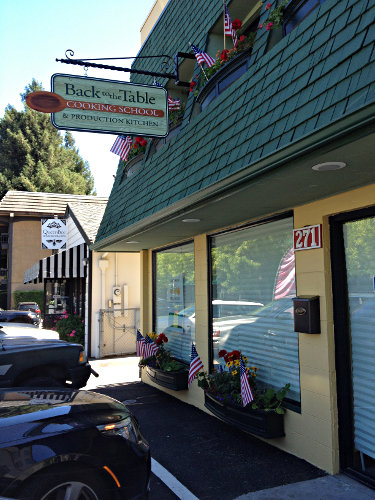 Back in April I noted that Back to the Table Cooking School in Lafayette was opening in July, and it's been confirmed that they will have their grand opening this Thursday evening, July 12th, from 5pm – 8pm. From their website:
Join us for an evening of food, community and celebration!

Lisa Evaristo & Leslie Pease, owners of Back to the Table, invite everyone to attend the ribbon cutting ceremony.

Come meet our 12 cooking school teachers.
They also have a production kitchen upstairs for local businesses which are taking reservations. Check out the cooking school teacher bios here, and the huge 157 class list here. Photos of the inside can be found on their Facebook page here.
As some one who has taken cooking classes at the now closed Viking store in Walnut Creek, and elsewhere, this looks like it has a lot of potential for both those looking to improve or learn something new, as well as local businesses who need access to a professional kitchen. If I had to choose 3 classes, I would check out, 'Backyard BBQ', 'Seasonal Pies', 'Slider Mania'. Which classes look good to you?