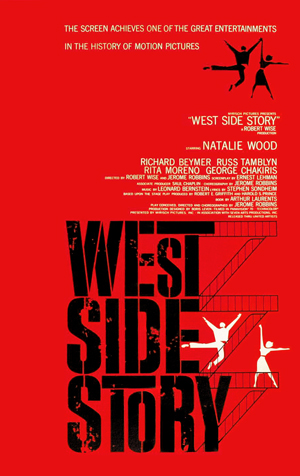 From an email:
Dance on Film celebrates some of the finest examples of dance captured in popular Academy Award winning movies. From the classical ballet of The Red Shoes, to the smooth contemporary jazz & tap of An American in Paris, to the vibrant athleticism of West Side Story, you'll see how the movies captured the power of dance.

Before each screening, Lauren Jonas, Diablo Ballet Artistic Director, will share fascinating facts about the making of each film and the stars who made the films dance. You'll also be able to enter a free drawing to win tickets to a future Diablo Ballet performance.

The Dance on Film series takes place in the Arts & Science Discovery Center at the Lafayette Library – 3491 Mt. Diablo Blvd. Admission is $5 for all.  Featured movies will be:

Wednesday July 18th 6:30 PM The Red Shoes (1948)  (Not rated – PG 13 suggested)

Legendary film about a young ballet dancer who is torn between the man she loves and her pursuit to become a prima ballerina. Nominated for Best Picture Academy Award.

Wednesday August 15th 6:30 PM An American In Paris (1951) (Rated G)

Thrilling MGM musical with a Gershwin score starring Gene Kelly as an American caught up in a love triangle with Parisian Leslie Caron. Winner Best Picture Academy Award.

Wednesday September 12th 6:30 PM West Side Story (1961) (Rated PG 13)

Classic musical retelling of "Romeo & Juliet" as rival gang members fall in love and face the consequences. Featuring Jerome Robbins choreography. Winner Best Picture Academy Award.

All screenings are at the Lafayette Library – 3491 Mt Diablo Blvd. in Lafayette. For more information on the Diablo Ballet & Lafayette Library Foundation's Dance on Film series, visit www.LLLCF.org or call 925-283-6513.