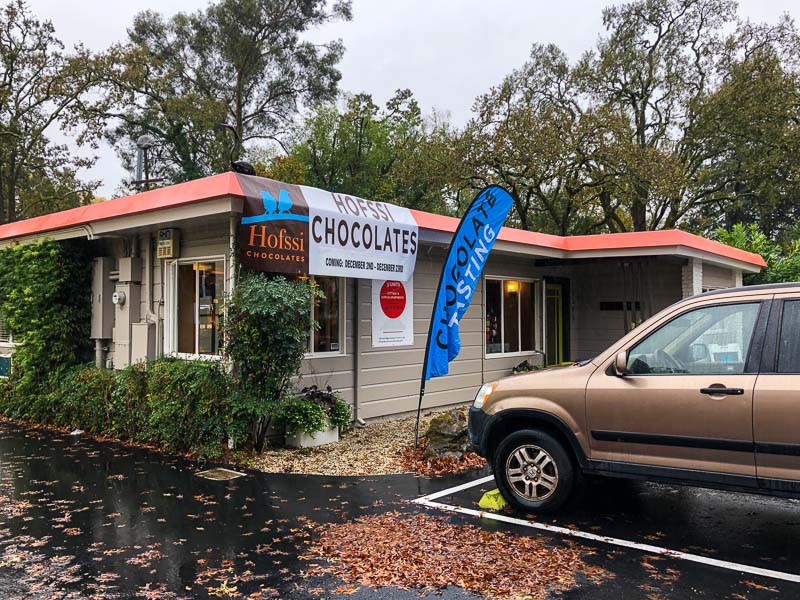 3541 Wilkinson Ln, Lafayette
Hofssi Chocolates is having their fourth annual holiday pop up shop in Lafayette right behind La Fiesta Square. They are open 10 am – 4 pm, daily through December 23rd.
From their website:
I make premium chocolates, with great ingredients. I make chocolates that taste great. I love caramel, toffee and nut based chocolates. Those are my specialties. The chocolate I use is all fair trade, and much of it is organic. In fact, I try to use as may organic ingredients as I can. I use no preservatives or dyes.