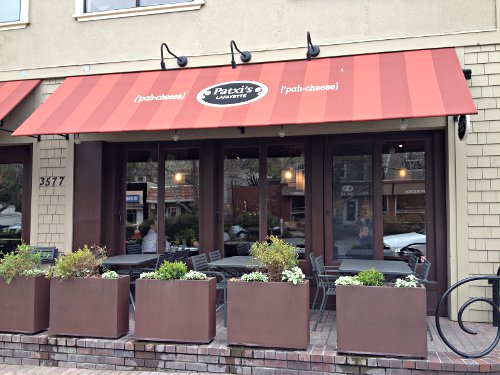 Pronounced, "Pah-Cheese", Patxi's is a chain pizza restaurant known for their Chicago style deep-dish pizzas, although they also offer thin crust. They opened in June, 2011 at 3577 Mt Diablo Blvd in the Clocktower, and you can check out their menu here.
From their website:
Our specialty is authentic Chicago style deep-dish pizza, which comes in two styles, and we also offer two styles of thin crust pizza. Our guests enjoy choosing from a myriad of fresh toppings and ingredients to make totally personalized pies. We offer two styles of dough, four styles of mozzarella and over 30 different meat and veggie toppings. We also offer fresh salads, appetizers, and beverages including beer and wine.
I now realize I've been mispronouncing the name all this time. Originally being from New York, I'll be honest and admit that I don't get Chicago style pizza. Glad they also offer a thin crust style. Anyone tried their thin crust? Or is deep dish the way to go?