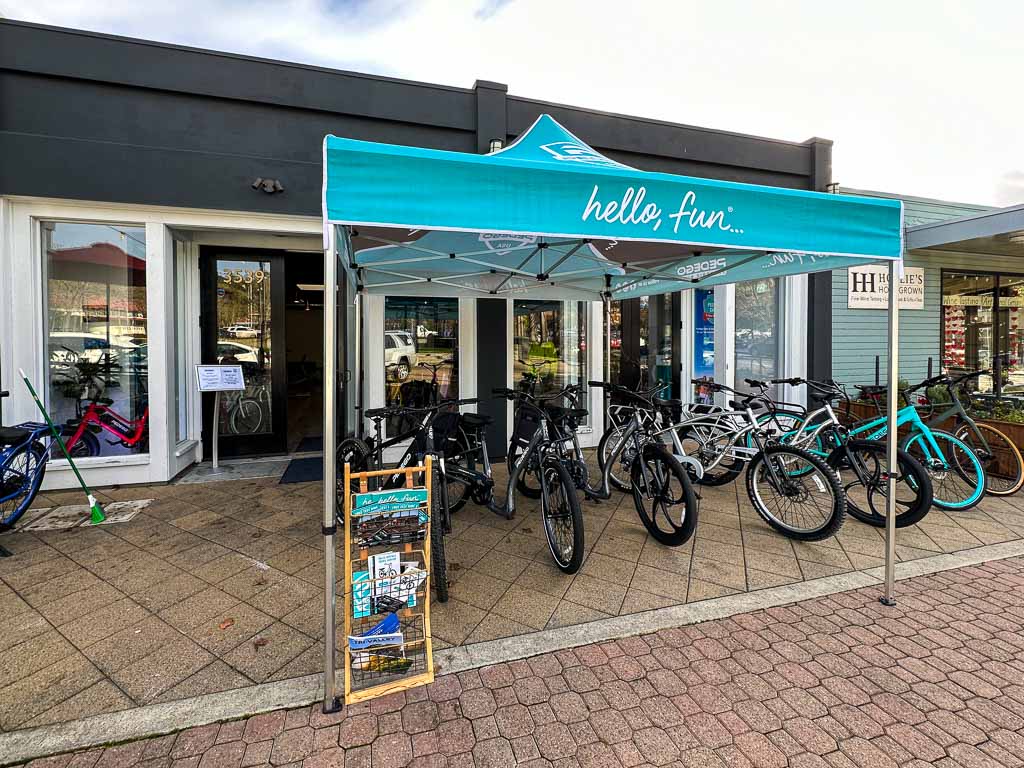 Park Plaza Shops, Lafayette
Pedego, an electric bicycle brand founded in 2008, recently opened a showroom at Park Plaza Shops in Lafayette. For more information, check out their Lafayette page here. The 5 year warranty on parts, battery, frame and even anti-theft protection is great!
I have a RadCity e-bike and enjoy it a lot, particularly on uphill sections. I tend to ride it to the farmers' market. Being able to set the power assist allows me to still get a good workout.