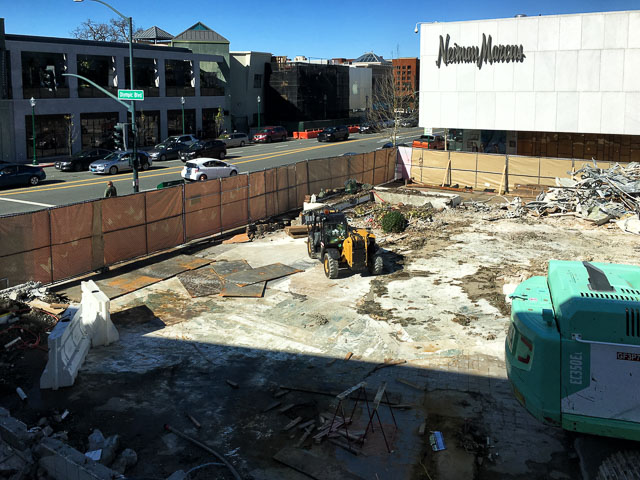 Broadway Plaza, Walnut Creek
The writing has been on the wall for a while now that Apple would be relocating from their location next to Tiffany in downtown Walnut Creek to Broadway Plaza ever since we learned of a new building with glass walls that was proposed last year where California Pizza Kitchen, Starbucks, Tesla and  Yogasmoga used to be. The Broadway Plaza directory now lists the Apple Store as a new addition so it's official. Apple is relocating to Broadway Plaza in a brand new building! With Amazon opening in the fall I'm glad to see some tech focused stores opening here.
Note, you can actually see the current Apple store in the background of the above photo so they won't be moving far.