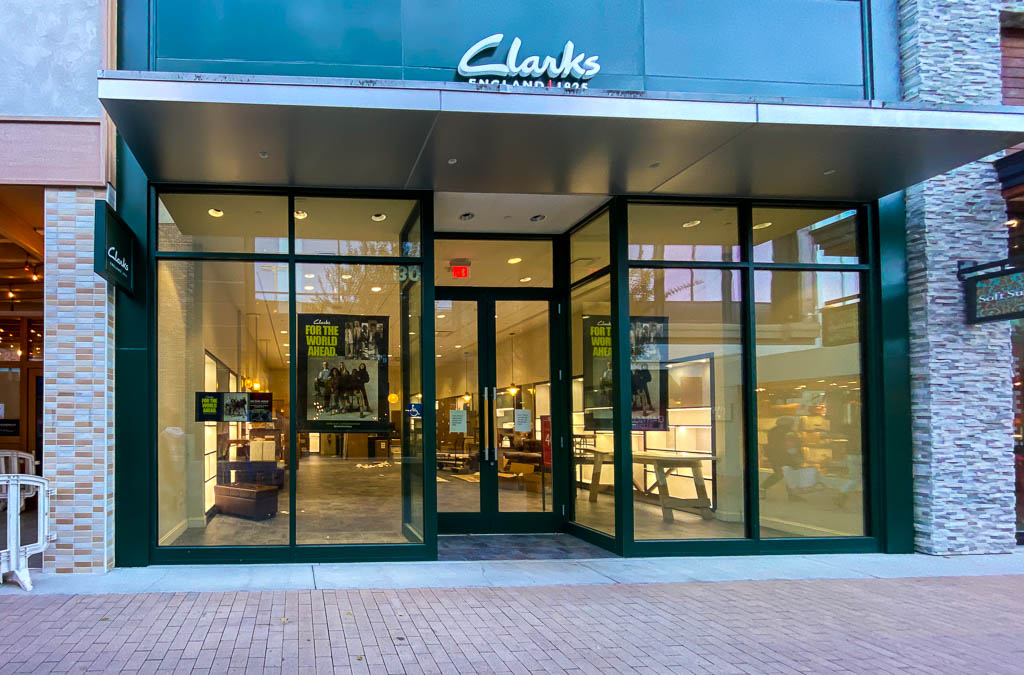 Broadway Plaza, Walnut Creek
The British shoe store Clarks has closed at Broadway Plaza in downtown Walnut Creek after six years in this location. For those curious, check out what they looked like back in 2014 before the Plaza remodel. Their nearest location is at the Stoneridge shopping center in Pleasanton and their online shop is here.
Look for the jewelry store Brilliant Earth to open in this spot.