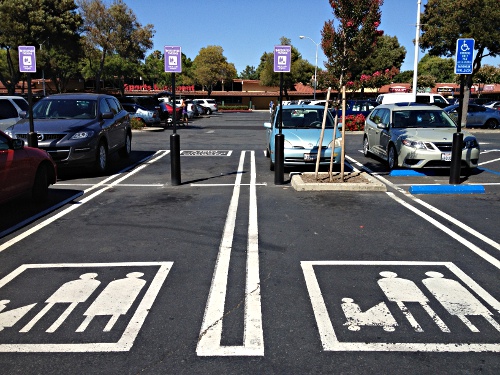 This week we learned that Coffee Bean & Tea Leaf was close to opening in the Sprouts Shopping Center in Walnut Creek which got some comments about the bad parking situation there. Two years ago, before the Habit Burger had opened I was worried about parking:
The only thing I worry about is parking. It's already pretty full now with only Sprouts being open. When Habit Burger, Freebirds World Burrito (next to Habit), and Coffee Bean & Tea Leaf open up things could get ugly parking-wise.
When I go to Sprouts I have only been able to find 30 minute parking and even then I felt lucky. What other malls or downtown areas have difficult parking?