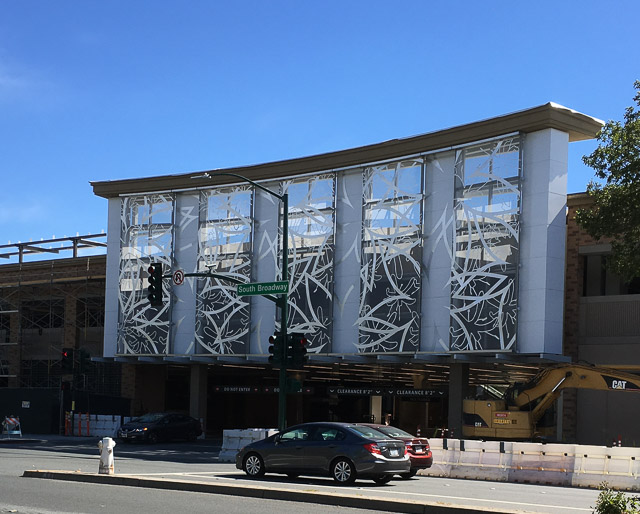 Broadway Plaza, Walnut Creek
Ever since Broadway Plaza placed boxes at the entrances to the new Broadway Plaza parking garage in downtown Walnut Creek we knew the days of free parking were going to be over, and the East Bay Times confirms it noting that parking charges will begin on September 12th for any car parked over 2 hours. No word on validation offers but given the new dining options in Broadway Plaza that would be nice to have as lunch plus shopping could easily take over two hours.
From the article:
The first hour of parking beyond the first two free hours will cost $3. Three to four hours of parking will cost $5, and four to five hours will cost $7. Cars left beyond five hours will be charged the daily maximum of $25, according to Tracy Dietlein, a Macerich spokeswoman.
Considering the increased areas and times for pay parking in downtown Walnut Creek not to mention stricter enforcement, this comes as no surprise and I'm just waiting for the few private parking garages that offer 3 hours of free parking to also eventually start charging. I guess it's time to start parking at the Walnut Creek BART garage and take the free shuttle to downtown?