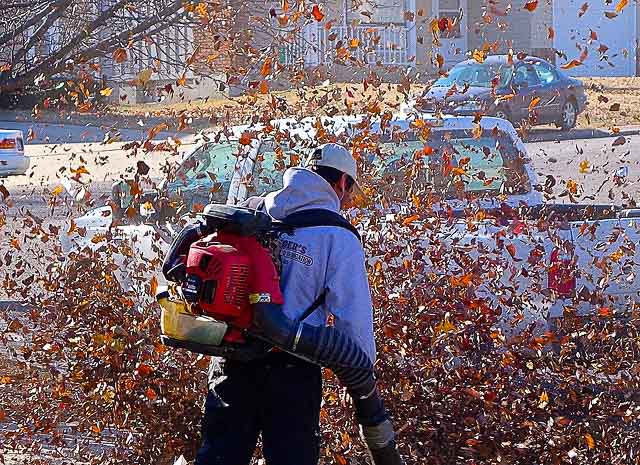 From Flickr user deanhochman
A reader asks:
I recently moved into the new Agora apartment complex across from Kaiser in Walnut Creek. Tonight was my first night spent sleeping here after moving in, and while everything seemed great, I was woken up at 2am by a large noise. Looking out my window, I saw it was a man with a leaf blower in the Ross shopping center with a truck for cleaning up the parking lot. While I've seen those trucks before and they don't make much noise, the leaf blower woke me up fast and was loud, even through my thick windows.

I researched further and the city forbids any kind of leaf blower or similar device, residential or commercial, from 8a to 7p (9a to 7p weekends). I'd like to know how to get in touch with the management company and/or owners of this shopping center, or who to contact with a noise complaint, but I'm not sure how to go about this process.

Any ideas? Definitely can't sleep if this happens every night. I just want them to stop with the leaf blower, simple as that, as I'm sure someone is unaware of the ordinance (and/or that people are sleeping across the creek).

PS. It happened again tonight at 1am. The truck is almost as loud as the lead blower. They both seem prohibited according to the city code.

I've found what I believe to be the part of the city that is supposed to handle this, but I obviously would prefer to deal with the slow workings of government after just trying to tell the management company to tell the cleaners they can't do what they're doing.