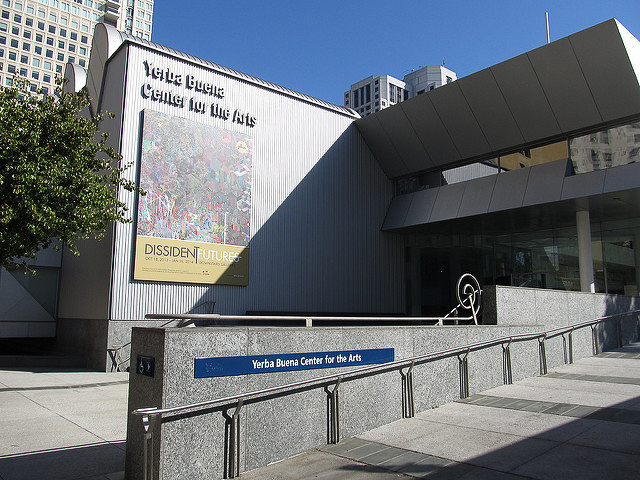 Photo by Flickr user kenlund
Strange Culture – The Films of Lynn Hershman Leeson:
Yerba Buena Center for the Arts
701 Mission St, San Francisco
Saturday, March 25th, 2017
2:00pm | $10

Hours after scientist and artist Steve Kurtz called 911 to report his wife's death, medics suspicious of his work reported him to the FBI, who detained Kurtz as a suspected bioterrorist. Hershman Leeson examines the ensuing court case with interviews, dramatic re-enactments, animation, and news footage, following its twists and turns while exploring its chilling potential effects on free speech and science in post-9/11 America. Soundtrack by The Residents. (2007, 75 minutes, digital)

In conjunction with Lynn Hershman Leeson: Civic Radar, YBCA presents all four feature films by this remarkable and visionary artist. These movies expand on many of the themes of her visual art and interactive projects, playfully upending cinematic traditions with artistic approaches rooted in cutting-edge technology and feminist activism and theory. Oscar-winning actress Tilda Swinton is prominent among Hershman Leeson's collaborators on these films, which also feature many other Bay Area-based artists.

Receive free gallery admission to Lynn Hershman Leeson: Civic Radar when you purchase a film ticket.