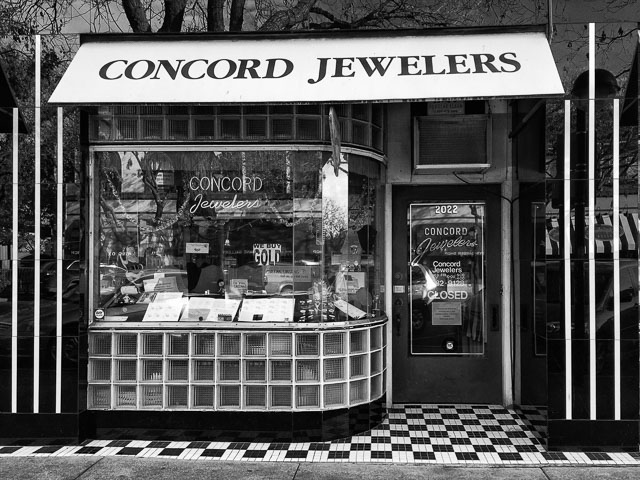 2022 Salvio St, Concord
It's the end of an era as Concord Jewelers is set to close April 1st. This family-owned business has been in the same family for over 30 years, and the store has been in the same location since 1946 and the same street since 1907! Check out their website here where they may still sell some pieces online.
According to a newspaper article taped to the wall, it was founded by Charles W. Thissell (one of the first Concord photographers) in 1907 where in addition to selling jewelry and repairing watches, also sold Edison phonographs and Victor talking machines.
Side note: This is one of my favorite photographs after converting the iPhone 6s color image to black and white using the Silver Efex Pro 2 Nik plugin. The checkerboard flooring, vertical lines at the edges and glass square tiles combined with the old style lettering on the window/door really makes this pop. Farewell Concord Jewelers!