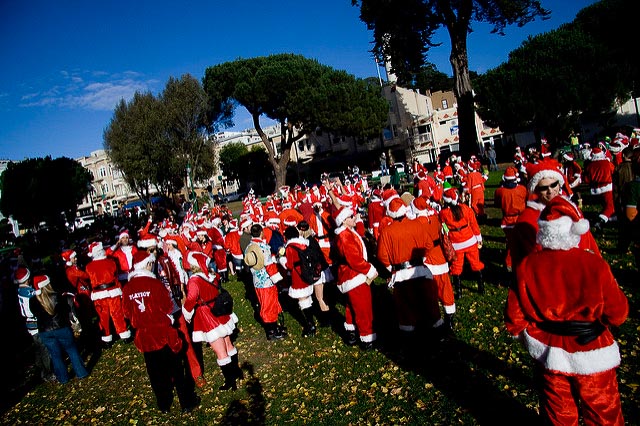 Photo by Flickr user dennis
Union Square
333 Post St, San Francisco
Saturday, December 9th, 2017
12:00pm | Free

There's nothing like seeing 8,000 Santas in one place at one time!

This year we ask that all attendees bring one new, unwrapped toy that can be donated to the Toys for Tots effort by the United States Marine Corps.

All are welcome and we only ask that you wear a full Santa suit of any kind (t-shirts don't count). Elves are always welcome. We're always adding establishments for the pub crawl.