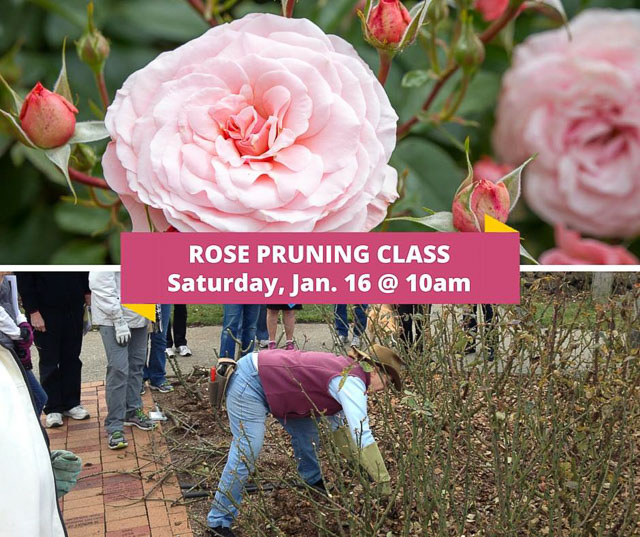 Rose Pruning Class:
The Gardens at Heather Farm
1540 Marchbanks Dr, Walnut Creek
Saturday, January 16th, 2016
10:00am | $25

It's rose pruning time at The Gardens AND in your backyards! Pruning is about more than just looks; proper pruning improves the health of a rose bush, prevents disease and encourages better flowering. The roses are the centerpiece of The Gardens' property, the reason many folks flock to see us as well as a prime motivator for 75+ couples to get married here each year, and we know pruning is a key to their success. On Saturday, January 16 at 10am, nursery owner and rose pruning expert, Marsha Hildebrand will be on site among The Gardens' roses to help kick-start our pruning efforts while demonstrating best tips and techniques. Come out and join us! This is a hands-on class where you'll work on real rose bushes, so bring your pruning shears and garden gloves! Register for the Rose Pruning class online at gardenshf.org.