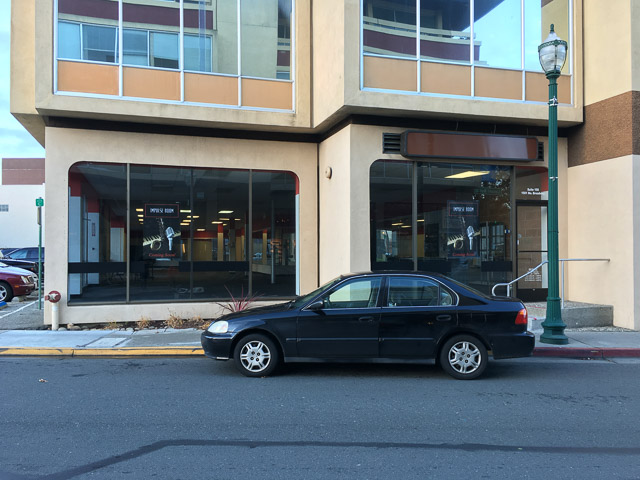 1501 N. Broadway, Walnut Creek
Impulse Room, a new jazz club featuring live musical performances and a wine and beer bar is coming to downtown Walnut Creek possibly in late summer in the space formerly occupied by UFC Gym at the corner of N. Broadway and Lincoln Ave. Check out updates on their Facebook page here. Check out their web site here for more details about Lounge Tuesdays, Saturday Night Dance and more.
From their website:
[Impulse Room] is an upscale 21 and older Jazz Club specializing in live musical performances by inspired artists. We feature a really nice Wine & Beer bar, along with an assortment of coffees and teas. There is a dance floor for those wanting to move to the beat and FREE Wifi for those that want to conduct informal business. We do have a strict dress code policy and we are dedicated to maintaining a friendly and comfortable place to listen to all forms of jazz music. There is an $18.00 cover charge at the door which includes a complimentary buffet for a designated period of time.
From the owner:
I really want this place to provide a sense of discovery for those visiting us. Unlike forums that attempt to draw big names, we are looking to be a showcase for original and vibrant performances of all types. All the artwork is original as well and can only be found here. I just secured a renowned artist, he is on the facebook page of ours and the site.