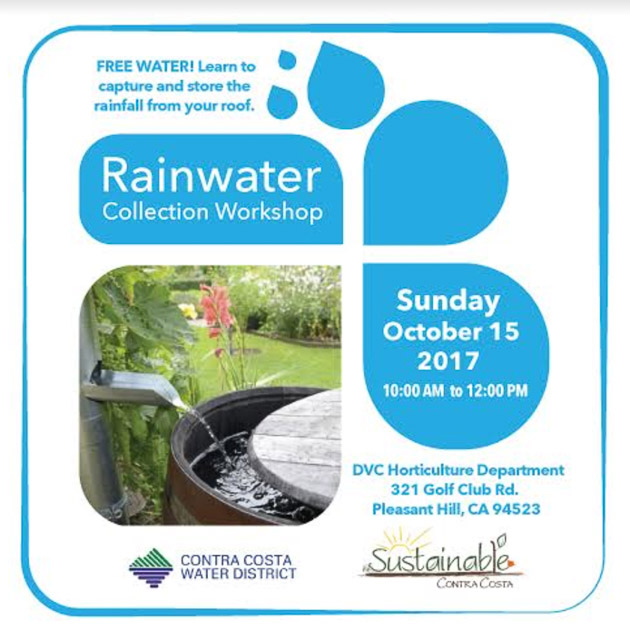 Rainwater Collection Workshop:
DVC Horticulture Dept
321 Golf Club Rd, Pleasant Hill
Sunday, October 15th, 2017
10:00am – 12:00pm | $20

FREE WATER!
Learn how to capture the rain that falls on your roof for use in irrigating your landscape, seedling starts, mushroom cultivation, and emergency water storage.
In this workshop, you'll learn about many types of rain collection, from 55 gallon barrels to 5,000 gallon storage tanks. In the hands-on section, students will participate in the construction of a home rain barrel system.