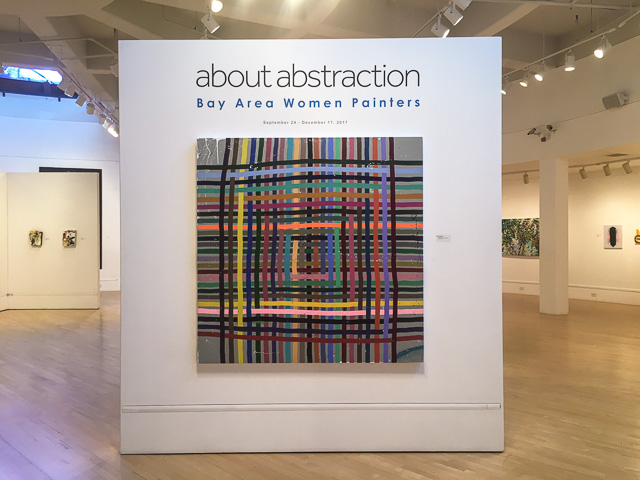 A new exhibit at the Bedford Gallery in downtown Walnut Creek, About Abstraction – Bay Area Women Painters, is on display through December 17th.
From the exhibition page:
Political conversations have turned a renewed spotlight on women and their power and influence on every corner of society, including the arts. In the spirit of continued discovery, About Abstraction: Bay Area Women Painters celebrates 16 Bay Area women artists, emerging and established, who have worked in abstraction for years. There is no monolithic visual definition of abstraction, and this show provides a platform for a breadth of work that features precise, powerful lines, as well as gestural patterns.

While Bay Area art history is rooted in figurative art, the past few decades show us that abstract art is flourishing. The work in About Abstraction suggests a kinship with the Abstract Expressionist movement of 1940s SoHo and San Francisco, and illustrates the enduring vitality and power of nonrepresentational art for well over a century.