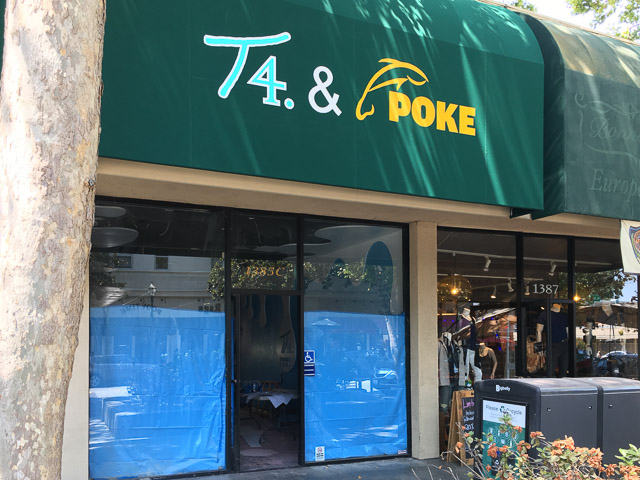 1385 N. Main St, Walnut Creek
Last week it was finally confirmed that the boba cafe T4 would be coming to downtown Walnut Creek where The Candy Counter used to be but intriguingly as you can see in the above signage Poke Salad will also be opening here as well. Poke Salad opened late last year across from Todos Santos Plaza in Concord, which just so happens to be located next to another new T4 cafe. Check out their menu here.
Considering Oke Poke will also be opening in downtown Walnut Creek, it looks like we have two trends, boba + poke so having it in one spot sure is convenient for the trend-setters.