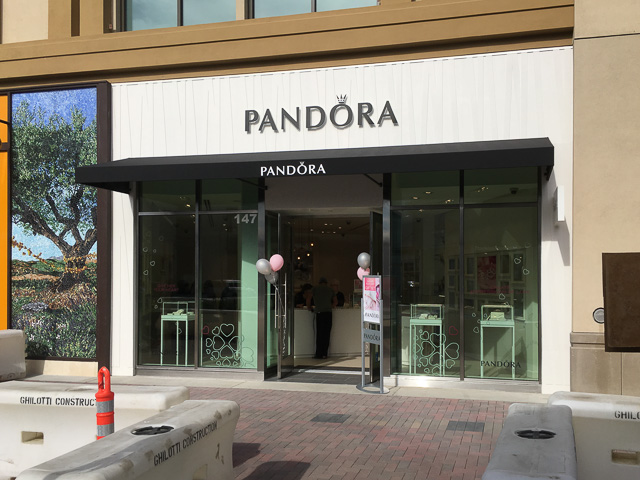 Broadway Plaza, Walnut Creek
In August we learned that the jewelry store Pandora would be coming to Broadway Plaza in downtown Walnut Creek and they have now opened next to L'Occitane en Provence as you can see by the cool looking mosaic at left.
Note that the mosaic at left was done by Jennifer Kuhns. Check out her website here.