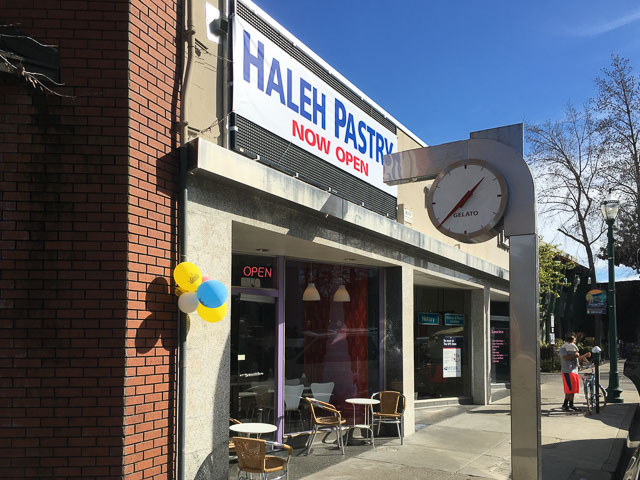 1632 N. Main St, Walnut Creek
Back in December we learned that Honey Berry closed in downtown Walnut Creek next to City Hall and thanks to everyone for sending word that the Persian bakery Haleh Pastry has opened in this spot. The desserts including cakes look amazing as you can see from the photos below. They even have Persian pistachio nuts you can buy in bulk. I can't wait to try this place out!
I'm not sure whether GELATO on Rinehart's clock outside will be updated to reflect the bakery. Any suggestions? How about BAKERY? PASTRY? MAJOON?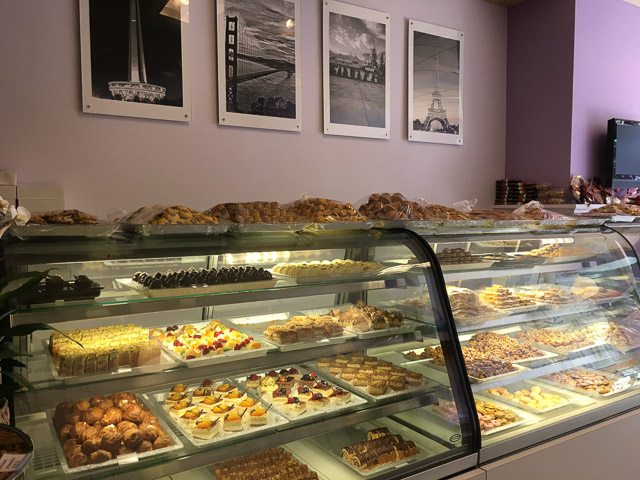 More photos after the jump…