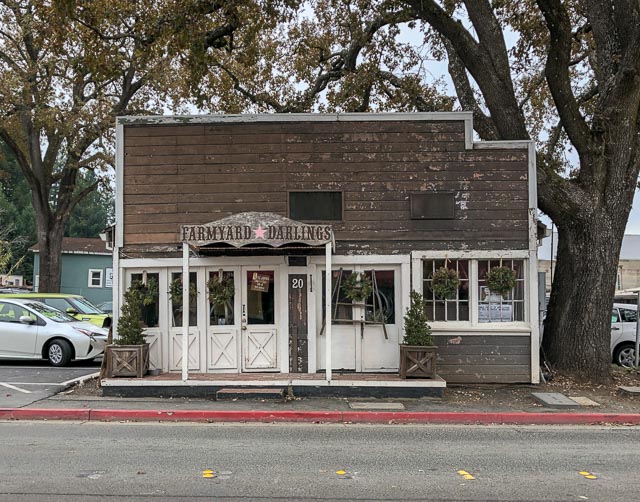 20 Lafayette Circle, Lafayette
The Lamorinda winery Meadow View Winery is opening a tasting room inside part of the old "Hen House" where the vintage furniture shop Farmyard Darlings currently is in Lafayette. Farmyard Darlings will remain at this location and the tasting room is planning to be open on Fridays and Saturdays beginning late afternoon starting sometime in January. In addition to tastings, wine bottles will be available for purchase.
From their website:
Meadow View Winery is a Lamorinda winery focused on making the best wine possible from Lamorinda grapes by thoughtfully controlling practices from the vine to the bottle. We work closely with local growers in the new Lamorinda AVA who are also interested in producing top quality wine to obtain the best possible fruit and then carefully ferment, cellar and bottle to obtain the optimum expression of Lamorinda terrior. In 2016 we are working with five Lamorinda vinyards. Above, winemaker Bill English is with Doug Spear and Isabelle Ord (Isabelle's Vineyard), our largest grower.