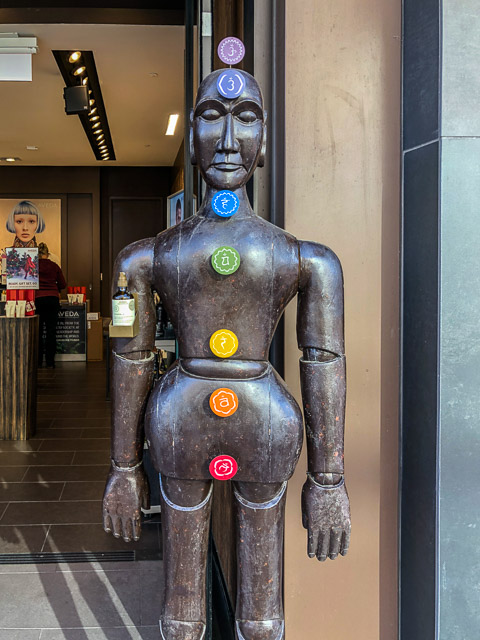 Spotted in front of Aveda at Broadway Plaza in Walnut Creek.
SAY HELLO TO MR. CHAKRA

He's a symbol of Aveda's holistic approach to hair and skin care. We draw on Ayurveda, a 5,000 year-old healing tradition from India, that helps us balance our chakras — 7 spinning wheels of energy — that affect our health, well-being and beauty. Find your balance with our chakra balancing aromas, scalp and body massage and rituals. Discover the beauty of a balanced life.