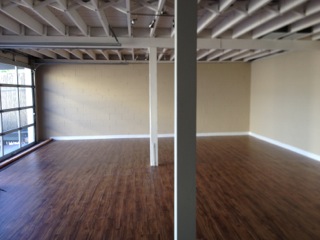 A new yoga studio called Just Be Yoga & Mediation is opening this Saturday in Walnut Creek behind the gift boutique Wish at 2333 1/2 Boulevard Circle. They will offer Vinyasa and other types of yoga. One cool feature of this studio is an outdoor section separated by glass roll-up doors so classes can be held both inside and out. Very cool!
From the owner:
The NEW Walnut Creek yoga studio, Just Be Yoga & Mediation, is opening this Saturday, August 17th. We are offering FREE classes along with special pricing on packages purchased at that location. We would love for YOU to join us for a little yoga and a little celebration.
~ Sign-up to reserve your spot.
~ Spread the word, bring a friend or two.
www.justbeyogaandmeditation.com/schedule

7:30 AM – Power Vinyasa ALL Levels
9:15 AM – Power Vinyasa Basics
11 AM – YIN Yoga

Special Pricing:

Introductory special: 30 days for $30 of unlimited yoga & meditation
Grand Opening Special: $79 per month for the life of your membership. If you plan to attend at least six classes per month or 1-2 classes per week then this offer is for you! Click here for more details or to sign-up.

To purchase your membership:
Visit our online schedule
Go to the online store & select Contracts
Select $79 Monthly Unlimited
Select purchase and follow the steps
You are all set! Check the schedule and either sign-up for your classes or drop-in.