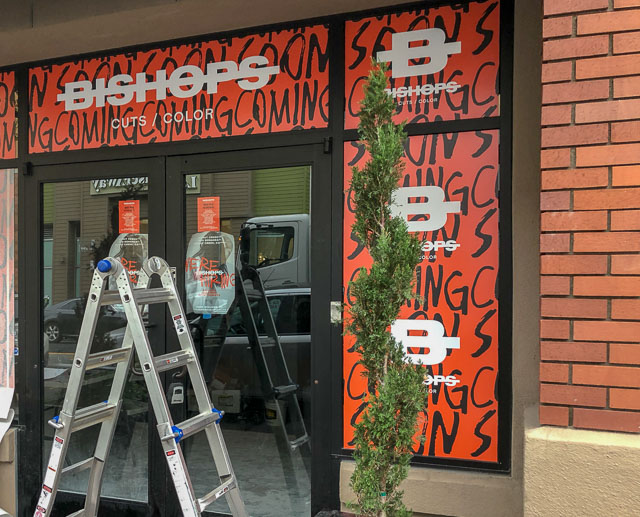 1639 Bonanza St, Walnut Creek
Portland-based haircut Bishops Cuts & Color, a haircut and coloring salon is opening their 19th shop in downtown Walnut Creek across from the Lyric apartment complex. Check out their services here.
From a Craigslist help wanted ad:
Bishops offers on-demand, on-trend hair care at affordable prices with street style aesthetic. Our edgy identity and spirited brand culture helped set us apart 15 years ago, and continues to do so today. Clients are taken on a walk-in only basis and choose from an a-la-carte menu of services ranging from beard trims, buzz cuts and color services.