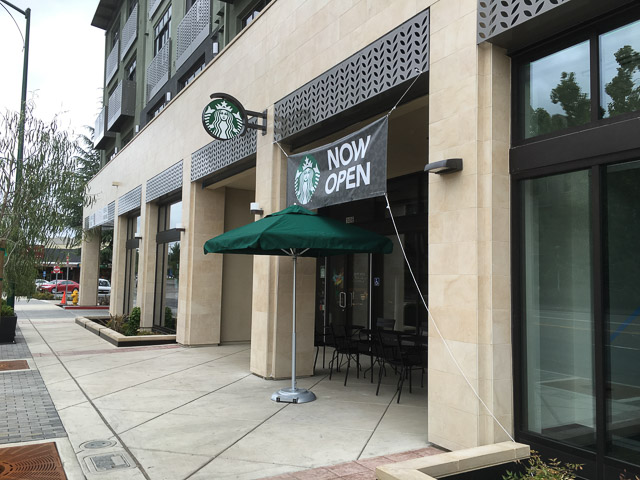 Thanks to a reader for pointing out a video as seen in this KRON4 article about a woman appearing to get angry at a Starbucks customers for speaking Korean:
It is really sad this kind of behavior still happens and still happens here. Simply put it is unacceptable and inappropriate behavior. Apparently she thinks it is ok to behave that way in our community. Not a great representation of Walnut Creek.
Apparently it took place on "North California near Target". Note: the above photo is from a different Walnut Creek Starbucks.