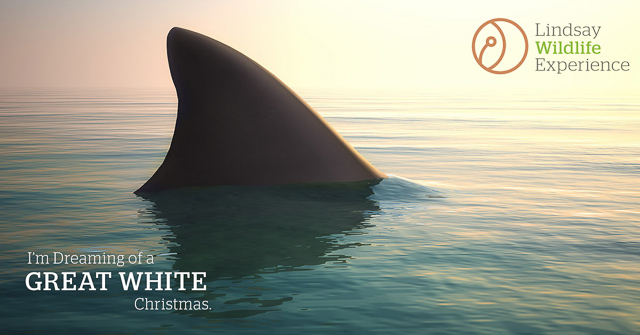 Lesher Center for the Arts
1601 Civic Dr, Walnut Creek
Saturday, January 6th, 2018
6:00 – 7:00pm | $17.75

At Lindsay Wildlife, we're making white sharks great again! Join us and Dr. John McCosker, who literally wrote the book on Great White Sharks. McCosker, coauthor of Great White Shark and a consistent presence in Discovery Channel shark documentaries, will present on the threats to sharks and what we can do to help preserve the future of marine life.