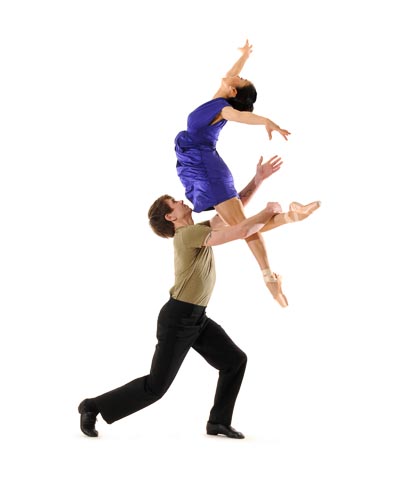 Dancers Hiromi Yamazaki & Robert Dekkers – credit Ashraf
Diablo Crowdsourced Web Ballet:
Shadelands Arts Center Auditorium
111 N. Wiget Ln, Walnut Creek
Friday, March 1st & Saturday, March 2nd, 2013
8:00pm (Fri), 2:00pm & 8:00pm (Sat) | $38 evening, $29 matinee
Diablo Ballet of Walnut Creek, CA premiers the world's first ballet created via suggestions from the internet this weekend (March 1st & 2nd).
The Web Ballet has been created from various suggestions submitted from all over the world to the Diablo Ballet's Twitter and Facebook pages.
Over 132 ideas were sent in from the United States and international locations such as Australia, Japan, Scotland, Russia, Sweden, Japan, and Trinidad & Tobago among others. Choreographer Robert Dekkers reviewed the ideas and selected seven that have been incorporated into the work,  entitled Flight of the Dodo, which premieres this Friday and Saturday in Walnut Creek, CA.
Read the rest after the jump Continue Reading