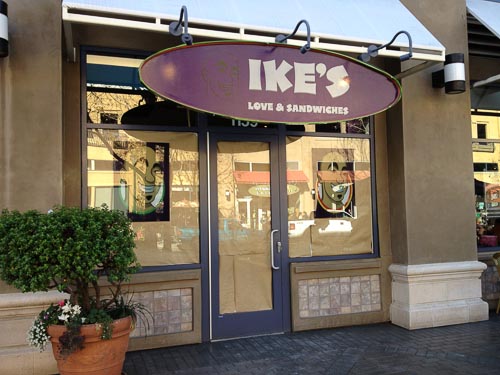 Some more progress at Ike's as their signage is now up in downtown Walnut Creek near The Cheesecake factory. We've been patiently waiting until they open up. Can't wait to try this place out!
Just read this on Ike's Facebook page:
Want Ike's coupons emailed to you (almost) every month? Also, get a FREE sandwich coupon emailed to you on your birthday! Join our E-preciation Club for free HERE: https://secure.murgent.com/emopt/index.php?id=5580
♥ + Sandwiches + Appreciation,
Ike Shehadeh
Ike's is expanding like crazy with a new location opening in Los Angeles as well.