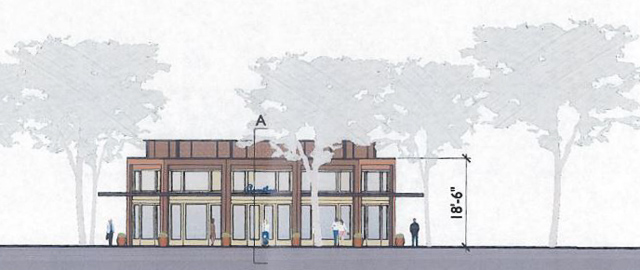 50 Lafayette Circle, Lafayette
Good bye The Art Room, hello retail. That's the plan as a newly proposed dodecagon-shaped retail building is planned for The Art Room location in downtown Lafayette. The proposal went to the Design Review commission last night. Plans are for the 1,233 sf existing Art Room to be replaced by a 2,500 sf, 12 sided retail building.
A few years ago there were plans for a restaurant. A comment from last week's post about the La Fiesta parking lot pay meters mentioned that people should request more bike parking for this area.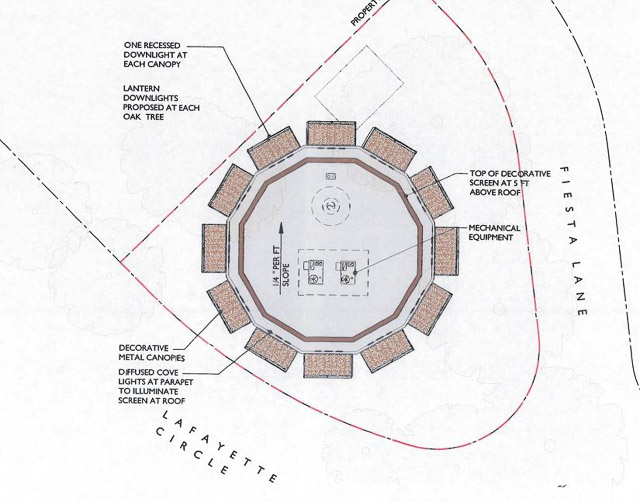 Location: