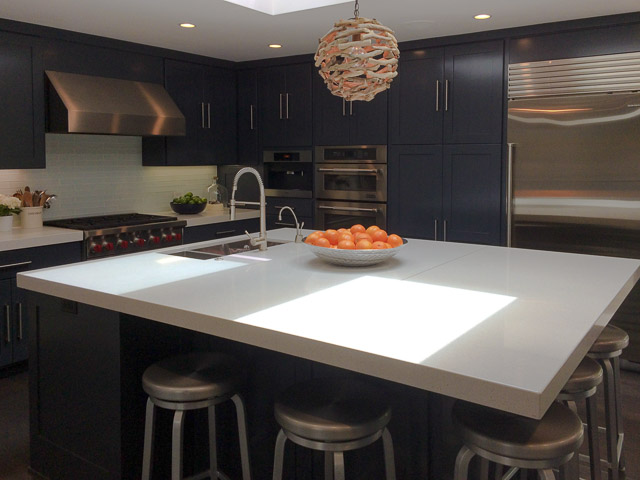 This is the third kitchen featured from the 2015 Lafayette Juniors kitchen tour held last month. Check out the first and second kitchens if you missed it. In the past 12 months the Lafayette Juniors have raised over $50,000 for local non-profit organizations. Find out more about their beneficiaries here.
This Lafayette home was gorgeous. I especially liked the spacious island and clean design throughout. The living room located on a different level yet with an open layout was stunning! And the outside patio area surrounded by trees and nature is sublime; perfect for both entertaining or relaxing.
From the Lafayette Juniors description:
The contemporary kitchen was completely updated to reflect the home's sleek contemporary spirit. A white quartz countertop balances the blue gray tones of the cabinetry and the dark hardwood flooring. Built-in appliances are placed cleanly around the perimeter of the kitchen, while a driftwood sphere pendant light adds an organic touch and sheds warmth over the center island. The home also boasts a mudroom hallway, which helps the kitchen to stay uncluttered.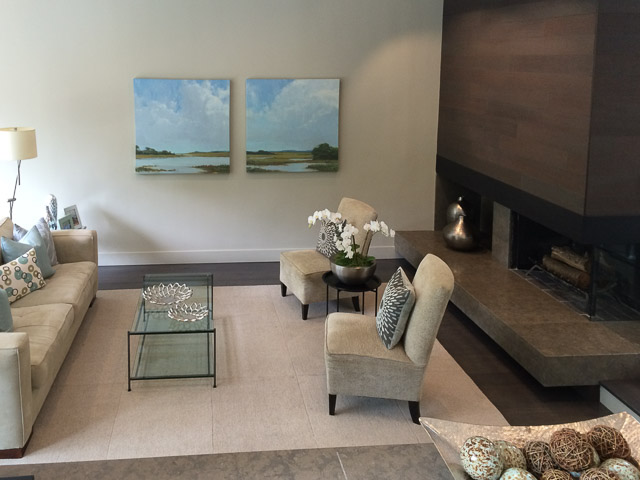 See more photos including outdoor patio area after the jump… Continue Reading