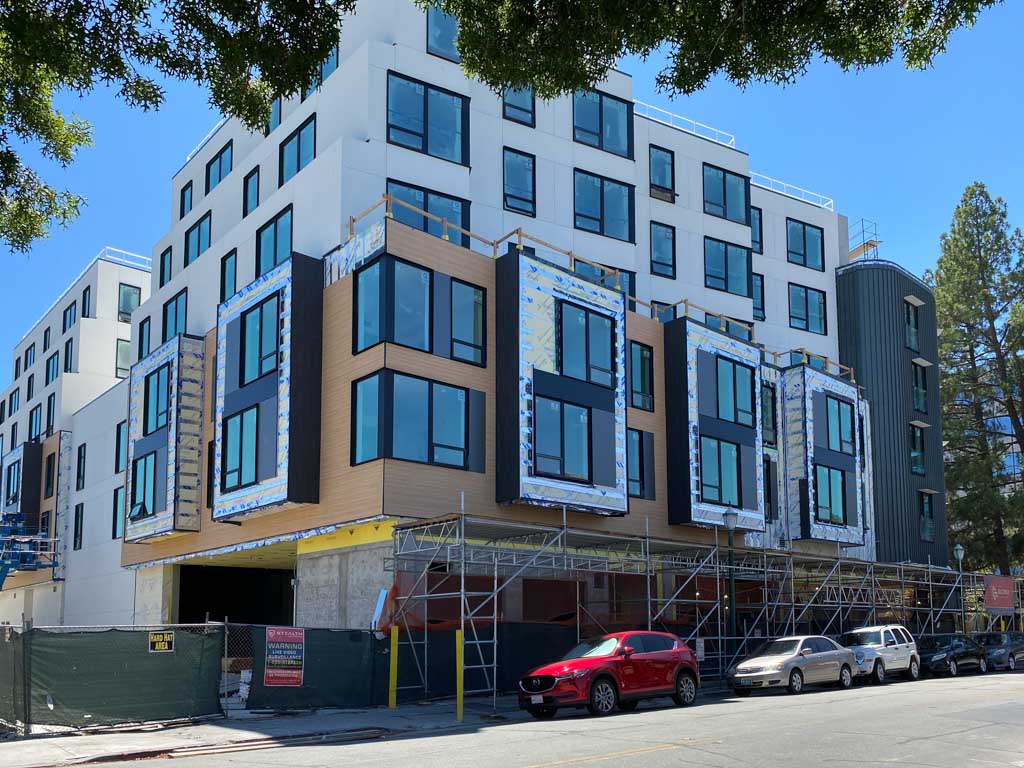 1380 N. California, Walnut Creek
About two years ago we saw progress on the condos/retail project at 1380 N. California in Downtown Walnut Creek and as you can see in the above photo, it looks like they're almost done.
From the construction company page:
The 1380 N. California St. project is a mixed-use, low-rise residential development over two stories of underground parking. The multi-family residential building consists of a new six-story apartment building, which includes 77 new rental units, along with 20 hotel rooms, a roof-top terrace, a private deck, vast amenities and ground-floor retail space. The structure is a five-story Type III wood over Type I concrete podium with 3 levels below grade parking and is GreenPoint Rated.