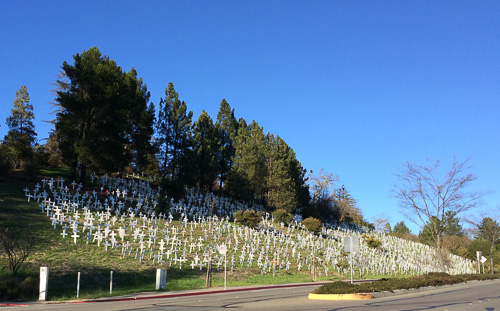 I've driven by here many times and finally decided to stop for a photo.
From Wikipedia:
The Lafayette Hillside Memorial is a collection of crosses, accompanied by a large sign, in Lafayette, California. The crosses are intended to serve as a memorial for United States soldiers killed in the Iraq War, with the sign containing a running total of the death count. The monument began to raise controversy in November 2006.
I wonder if the focus will ever change to those killed in all wars as opposed to just the Iraq war?