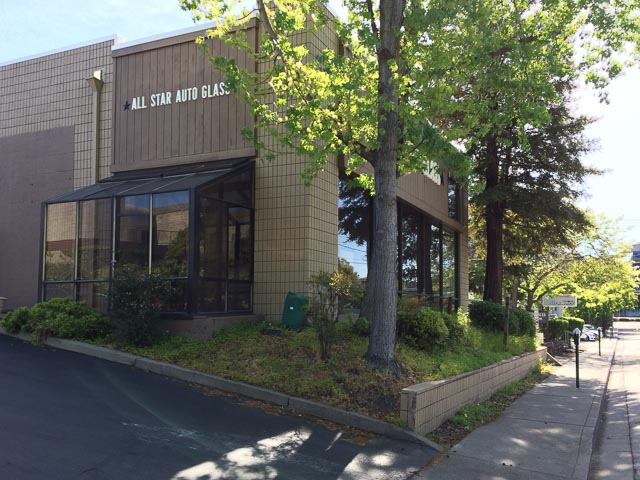 1415 Pine St, Walnut Creek
Great news from near downtown Walnut Creek as a new, family-owned brewery and taproom called Farm Creek Brewing Company is planning to open this summer. They will be focusing on traditional European ales such as English pale ales and IPAs with an American twist. During the week the production brewery will be busy brewing beer for local restaurants such as Sunol Ridge, ØL Beercafe and others and on Thursdays, Fridays and Saturdays they will shut down their brewery and open as a taproom where the public can sample their brews. It will also be possible to fill up a keg to bring home. I can't wait to try this! Soft drinks will be available and you may bring your own food. Right now they are waiting for construction documents from the city but the stainless steel fermenters,  copper mash tun, boil kettle and bright tank for carbonation are already being used to test brews according to their Facebook page. Find out more about Farm Creek Brewing Company from an article by East Bay Beer here.
From their website:
Farm Creek Brewing Company will be a family owned and operated production brewery located near downtown Walnut Creek, California. In late 2014, the city of Walnut Creek unanimously approved our Conditional Use Permit. This approval marked the beginning of the real work of converting 1415 Pine Street into a beer factory and taproom.

Once completed, the brewery will include a 15 barrel, copper-clad brew system and several 30 barrel fermentors. This system will allow us to produce about 450 gallons of beer in a single brew session and approximately 4000-5000 barrels of beer per year (that's more than 124,000 gallons of beer!!).

While the facility will be a production factory, on Thursdays, Fridays and Saturdays we will shut it all down, roll up the doors and invite the community into our taproom to enjoy our fresh, locally produced beer.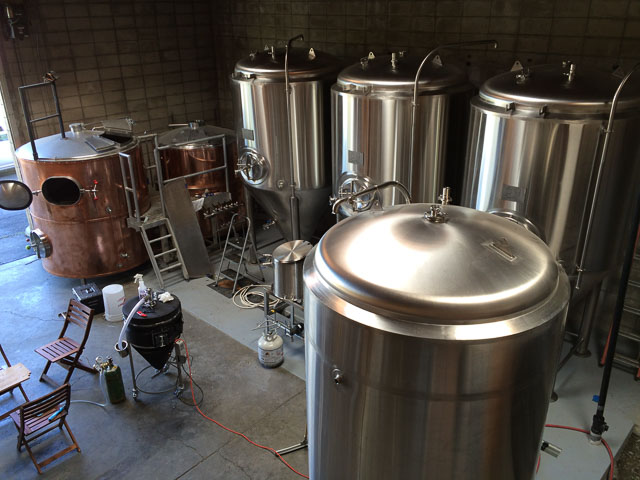 Photos of the bar area, copper mash tun and malt after the jump… Continue Reading