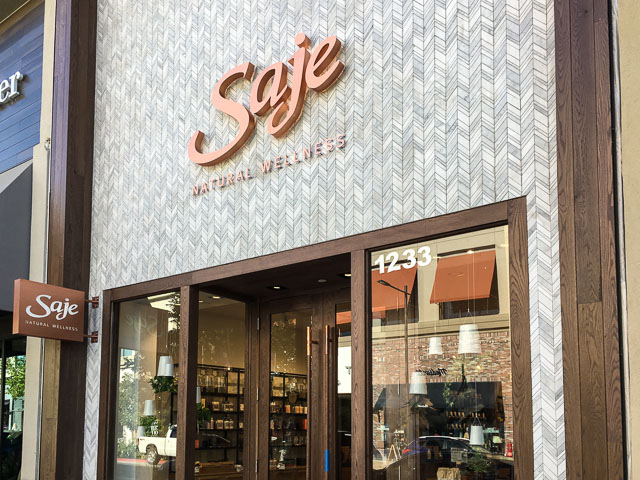 Broadway Plaza, Walnut Creek
In May we learned that the Canadian skincare company Saje Natural Wellness would be coming to Broadway Plaza in Walnut Creek and they have now opened where Michael Stars used to be. Find out more about the Saje story here and check out their best sellers here.
Another skincare company, Kiehl's, opened a couple of years ago down the block, also in Broadway Plaza. How do they compare?