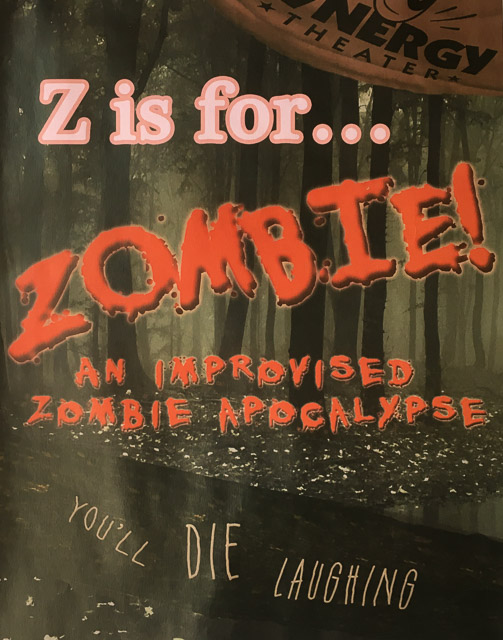 Z is for… ZOMBIE:
Lesher Center for the Arts
1601 Civic Dr, Walnut Creek
Thursday, October 19th – Sunday, October 22nd, 2017
$20

Get ready for Halloween with this hysterical improvised comedy from Synergy Theater! No one in town knows who is still human and who has been converted into a brain-eating zombie  – not even the cast! Which of those sweet, little townsfolk are really horrific, bloodthirsty zombies? Who can be trusted? Who will be converted? And who will be the last human improviser standing? Find out in this edge-of-your-seat, laugh-till-you-drop, improvised horror show!