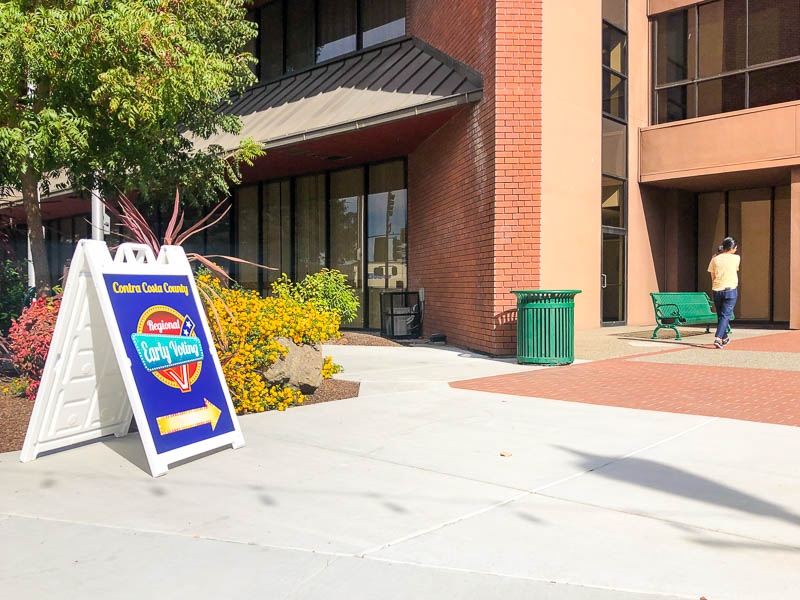 In addition to ballot drop off boxes you can also vote early in downtown Walnut Creek at City Hall today from 11am – 7pm. There was quite a line over the weekend so I'm glad I filled it out at home and just dropped into the box. Get your vote in early!
From the City of Walnut Creek voting information page:
If you would like to cast your ballot in person before the November 6 General Election date, you can do so at one of 3 different locations throughout the County, including Walnut Creek City Hall. County Elections staff will be on hand to assist you as they would at any regular polling place on Election Day. The hours are as follows:
· Monday, November 5: 11:00 a.m. until 7:00 p.m.
Just as you would on Election Day, bring your sample ballot or Voter Information Guide to help you make your selections. Give your full name to the staff at the sign-in table. Proceed to an open voting booth and mark your ballot. Each early voting site has an accessible ballot-marking device as well. When you finish, seal and sign the envelope and place it in the secure ballot box.