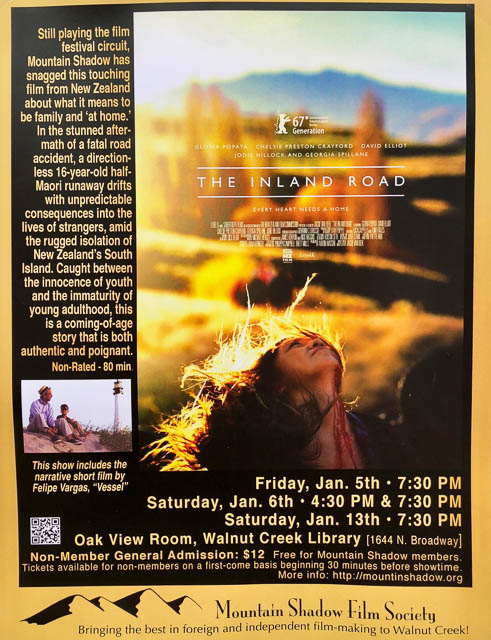 The Inland Road:
Walnut Creek Library
1644 N. Broadway, Walnut Creek
Friday, January 5th, Saturday, January 6th, 2017
$12

Still playing the festival circuit (Berlin, Seattle, Mill Valley & more …), Mountain Shadow has snagged this touching film from New Zealand about what it means to be family and 'at home.'  After surviving a nasty car accident, Tia has nowhere to go. Estranged from her mother and rejected by her father, she attempts to befriend the strangers involved in the accident. Caught between the innocence of youth and the immaturity of young adulthood, this is a coming-of-age story that is both authentic and poignant.