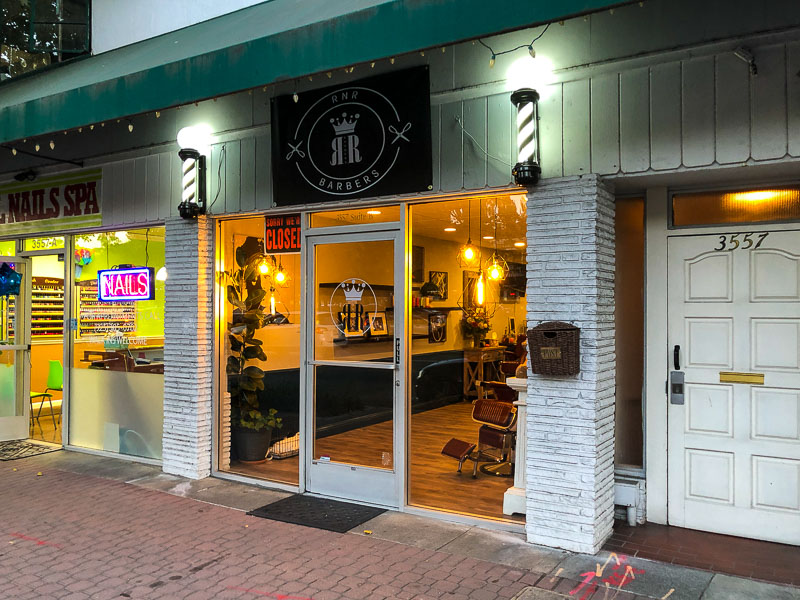 3557 Mt. Diablo Blvd, Lafayette
A new barbershop called RnR Barbers opened recently in downtown Lafayette where Transitions used to be. Check out their website here and services here.
From their online booking page:
We stick to core values of quality, service, individuality. RnR hair co. Was founded by Roya & Robin in the heart of the city of Lafayette. Robin one of the best barbers out there with 20 years of experience in the art of barbering and cosmetology. an amateur champion boxer. Roya who is an award wining international visual artist and sculpture, has 15 years of experience in barbering and cosmetology. After many years working in the fast pace industry, they decided it was time to open up their own barbershop so they can devote their attention to detail one client at a time. We offer a warm, comfortable environment where you can enjoy a break from your daily grind.