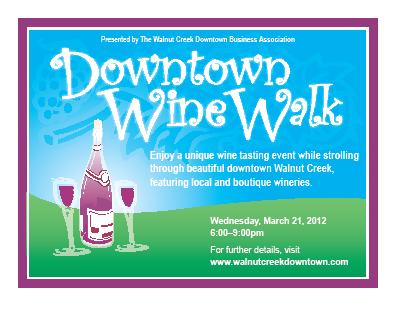 From the Walnut Creek Downtown Association website:
Enjoy a unique wine tasting event while strolling through beautiful Downtown Walnut Creek, featuring boutique wineries.
Date: Wednesday, March 21 – 6pm – 9pm
Location: Starts at Broadway Plaza
Price: $30 in advance, $35 at the door
Has anyone done this before? I know about the street fairs they have downtown, never been to this though. Worth it?