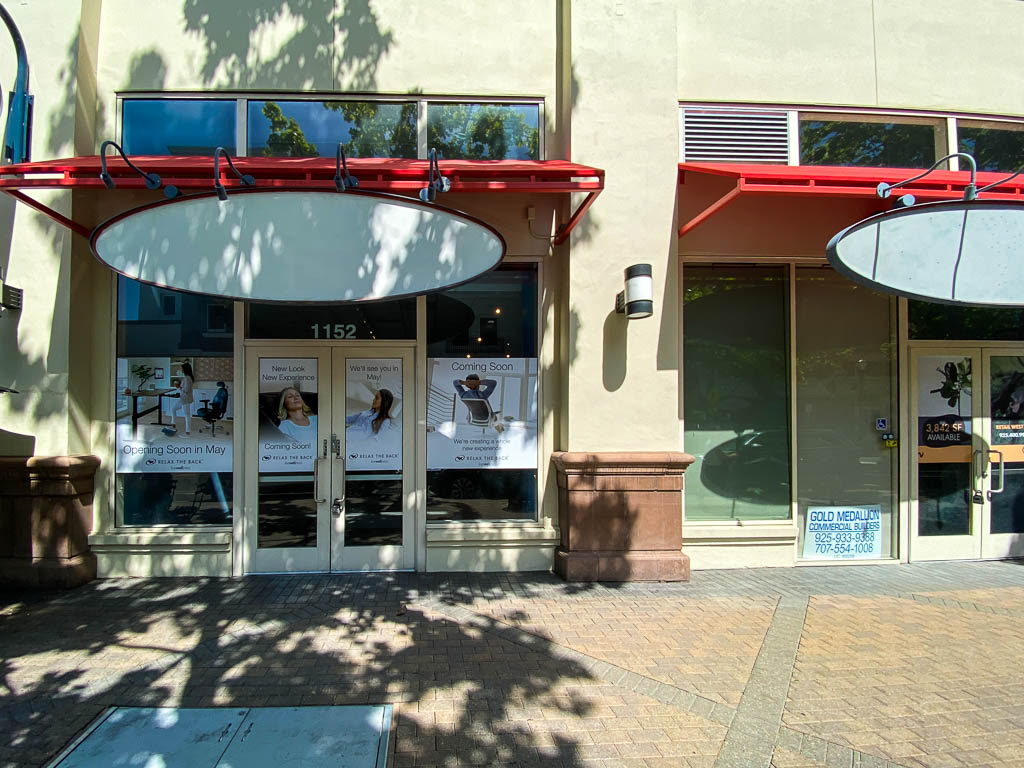 Plaza Escuela, Walnut Creek
Relax the Back is coming to Plaza Escuela in downtown Walnut Creek. Check out their online selection here.
From their website:
Relax The Back was founded in 1984 by an osteopathic physician who wanted to make it easier for his patients to find the self-care products necessary to relieve their neck and back pain. The company began franchising in 1989 with the support of the medical community behind it. It is this relationship with the medical community that put Relax The Back in a unique position – that of a specialty wellness retailer.