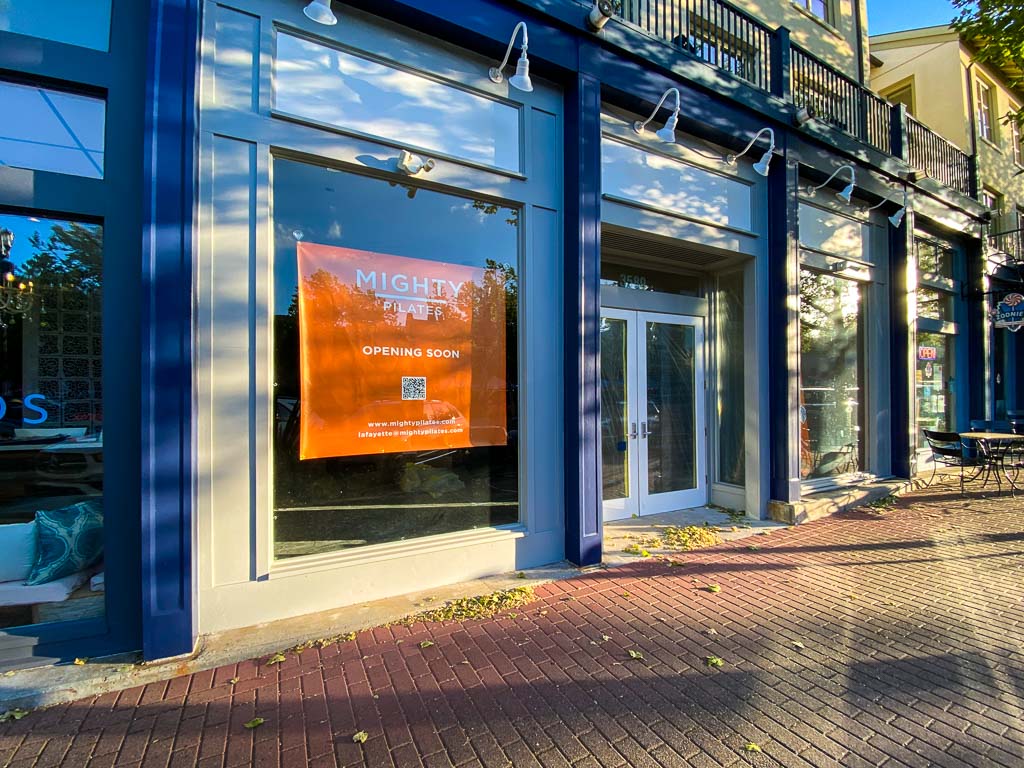 Lafayette Mercantile
Bay Area-based Mighty Pilates is "opening soon" at the Lafayette Mercantile shopping center. This will be their fourth location and first in the East Bay. Find out more about the experience here.
From their Lafayette studio page:
The newly renovated space is 1,800 square feet and will feature a reception area, a large room with 11 Balanced Body Reformers plus separate rooms for single or duo private sessions.