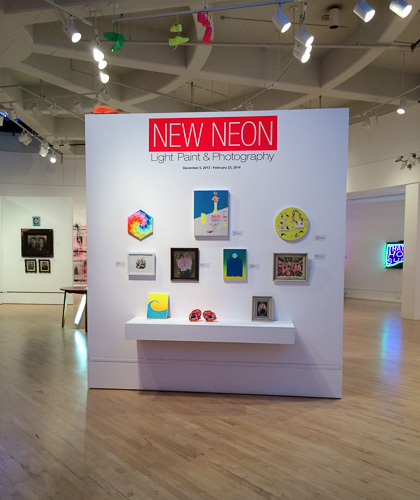 The Bedford Gallery, located within the Lesher Center for the Arts in downtown Walnut Creek is hosting a bright new exhibit called New Neon: Light, Paint & Photography through February 23rd, 2014. Admission is $5 but is free the first Tuesday of the month.
From the exhibition website:
To brighten our winter days, the Bedford welcomes New Neon. Taking its cue from the re-emerging popularity of this distinctly Californian medium, New Neon will examine the ways in which neon has been repurposed— in both painterly and sculptural practices—to reflect the cadence and drama of our media-saturated cultural landscape.
This was a really fun exhibit to walk around with dazzling neon artwork throughout.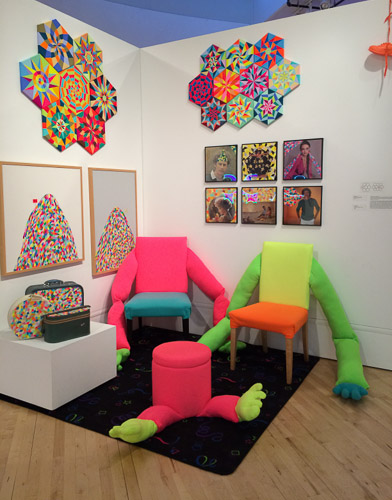 More neon artwork photos after the jump…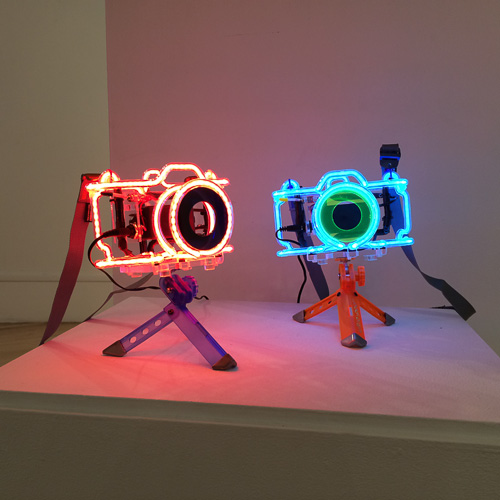 Patrick Martinez, The 1992 Los Angeles Riots: