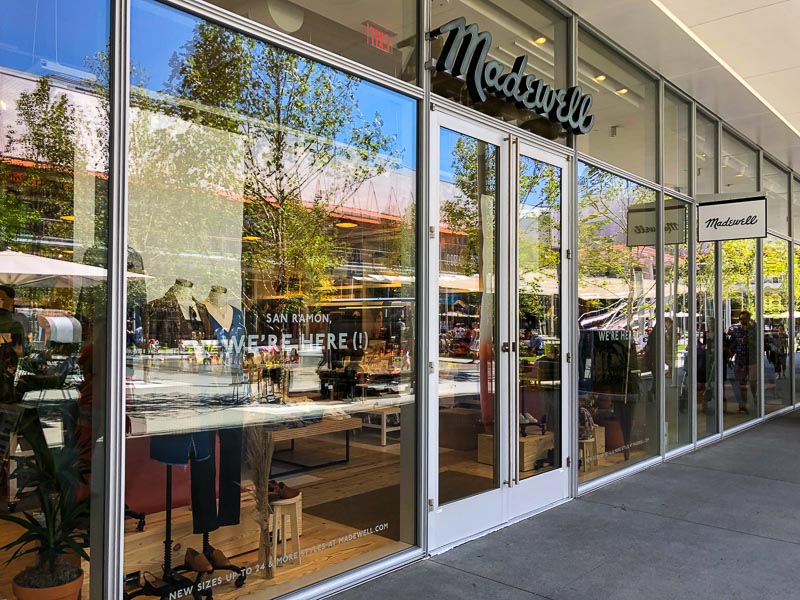 City Center Bishop Ranch, San Ramon
Madewell opened over the weekend at City Center Bishop Ranch in San Ramon. Check out their online selection here.
From a PR:
The new shop at City Center Bishop Ranch features Madewell's famed Denim bar, which includes classic styles, plus the newest Fall collection. Inspired by vintage icons including Ali McGraw, Jane Birkin and Annie Hall, the Fall collection features pattern mixing, seasonal transition styling and fall layering with a blend of classic flannel patterns and new, playful floral prints.