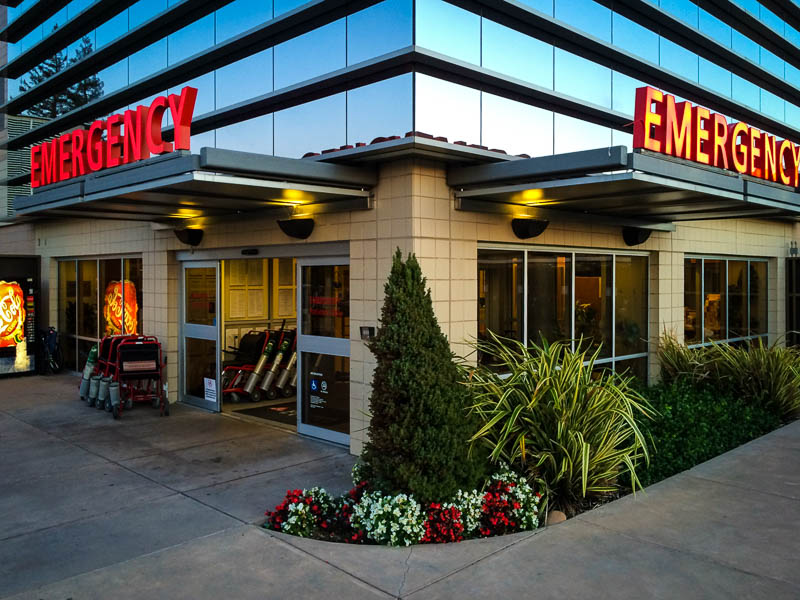 From an email:
On September 3rd – 6th, John Muir Health, the Walnut Creek Police Department, Concord Police Department, and Contra Costa Fire Protection District, will be conducting a series of Active Shooter Drills. Planning for the drills has been ongoing for the past eight months with representatives of the agencies involved as part of their ongoing preparedness training exercises. There will be two simulations per day to allow for as many training opportunities as possible.

The exercises will take place on John Muir Health's Walnut Creek Medical Center campus. There will be no impacts to patient care. The training is taking place in a building near the parking garage that is being vacated and torn down. While all involved hope this training never has to be used, the purpose of these drills is to provide first responders with an opportunity to test their response and procedures, and to ensure a coordinated effort. First responders will focus on responding to the threat, neutralizing the threat, securing the scene, conducting a secondary sweep of the area and assisting with medical aid (either evacuation or treating in place).

While we understand that there may be public interest in the drills, we need the area around the building and on La Casa Via clear for emergency vehicles and personnel to make the exercise and response as realistic as possible. We also need to keep the area clear to allow patients and visitors unimpeded access to the medical center. There will be no impacts to access or parking for residents and businesses in the area of La Casa Via and Montego Drive.

As part of the exercise, there will be loud sounds and a significant emergency response.